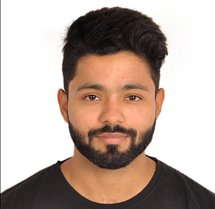 "Never give up. Today is hard, tomorrow will be worse, but the day after tomorrow will be sunshine"
I am an M.Tech Research Assistant in Computer Science and Engineering (CSE) department at Indian Institute of Technology Hyderabad. I am working under the guidance of Dr. Antony Franklin A. I work in Networked Wireless Systems (NeWS) Lab.
I am passionate about learning and creating new computer science technologies and applying them to solve real-world problems.